South Central Virginia Genealogical Society, Inc.
Our Purpose
The South Central Virginia Genealogical Society, Inc. started in 1999 with 5 members for the sole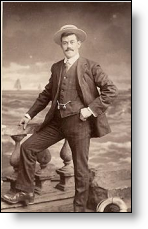 purpose of collecting and preserving genealogical data for future researchers. Our collection services 13 counties in South Central Virginia. We are a non-profit volunteer organization striving to collect, preserve and provide freely to the public. Membership fees are collected annually to help us cover expenses to accomplish our goal.
Serving the Counties of Amelia, Appomattox, Brunswick, Buckingham, Campbell, Charlotte, Cumberland, Halifax, Lunenburg, Mecklenburg, Nottoway, Pittsylvania and Prince Edward.
Upcoming Events
SOUTH CENTRAL VIRGINIA GENEALOGICAL SOCIETY TO WELCOME BOB FLIPPIN
On Saturday, February 10, 2018, the South Central Virginia Genealogical Society will welcome Bob Flippin as its first speaker for 2018. The meeting will be held in the Family History and Research room of the Charlotte County Library in Charlotte C.H. at 1:30 pm. Mr. Flippin, a local historian for Prince Edward County and surrounding areas will present a PowerPoint program on an English immigrant and Farmville resident, John Stanley James, "The Vagabond."
Research for this program resulted from an international collaboration of individuals in Canada, Australia and the U.S. Their research also resulted in a book which Mr. Flippin will also have on hand. John Stanley James arrived in the U.S. and settled in Farmville Virginia after the Civil War when a large migration of Englishmen to Southside Virginia were attempting to "colonize" a number of counties below the James. Arriving in 1875, James would leave in disgrace only six months later, making his way to Australia where he became a pioneer of immersion journalism. His writings were chronicled in a newspaper column using the pseudonym – The Vagabond and so popular they would later be assembled in book form. These writings would contain many reflections gained while in Virginia. Mr. Flippin's presentation will tell about the six months James spent in Farmville as well as why he vanished and would re-emerge on the other side of the earth. He will also explore the contributions of this English endeavor that resulted in the establishment of Chase City and Episcopal churches.
Please join us for this very interesting program. All meetings are free and open to the public.