South Central Virginia Genealogical Society, Inc.
Our Purpose
The South Central Virginia Genealogical Society, Inc. started in 1999 with 5 members for the sole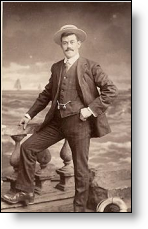 purpose of collecting and preserving genealogical data for future researchers. Our collection services 13 counties in South Central Virginia. We are a non-profit volunteer organization striving to collect, preserve and provide freely to the public. Membership fees are collected annually to help us cover expenses to accomplish our goal.
Serving the Counties of Amelia, Appomattox, Brunswick, Buckingham, Campbell, Charlotte, Cumberland, Halifax, Lunenburg, Mecklenburg, Nottoway, Pittsylvania and Prince Edward.
Upcoming Events
Meeting has been postponed due to remnants of Hurricane Michael and no power
SOUTH CENTRAL VIRGINIA GENEALOGICAL SOCIETY MEETING
Greetings to SCVGS Members and Friends,
On Saturday, October 13, at 1:30 pm, the South Central Virginia Genealogical Society will welcome guest speaker, Edwina Covington. The topic of her presentation will be "The Village of Prospect from Colonial Days to Present." The presentation will take place in the Family History and Research Room of the Charlotte County Library.

Edwina Covington, originally from the Eastern Shore of Virginia, has lived and worked in this area since her days as a Longwood College student. After teaching English, French, and journalism for 42 years, she retired to the four-generation Covington family farm in the Elam-area of Prince Edward County to work with her husband Julian in the garden and with the cattle. She and her husband authored and published Tobacco Rows in Prince Edward County, a look back at the history of the tobacco industry in the Farmville area. Because of her and her husband's interest in historical preservation, they served on the editorial board for the book Prince Edward County, Virginia, Heritage, 1754-2008. She is also a retired columnist for The Farmville Herald. Edwina has always had a love of local history and personalities and enjoys hearing or reading about the people and places of this area. She gladly shares her discoveries in presentation to local organizations.

Please join us for this very interesting historical presentation.